About Delta Restaurant Supply
Serving South East Louisiana for 70 Years
Welcome to Delta Supply!
Founded in 1946 by Able A Caillouet, Sr., Delta Restaurant Supply continues to provide quality products with outstanding customer service. After serving our country in WWII, Able started the company to assist those in the food service industry.
We have since expanded our scope to not only serve restaurateurs, convenience store owners and caterers, but to also serve the cooking enthusiast in your very own kitchen. Delta Restaurant Supply offers products to assist in all aspects of your kitchen – commercial or residential. Whether you are looking for large, commercial cooking appliances, a special chef's knife, or janitorial products, we can help!
In celebration of our 75th anniversary, we have recently undergone extensive interior and exterior renovations to our 7,000 square foot showroom and warehouse. We encourage you to stop by our showroom or contact us to discuss your needs!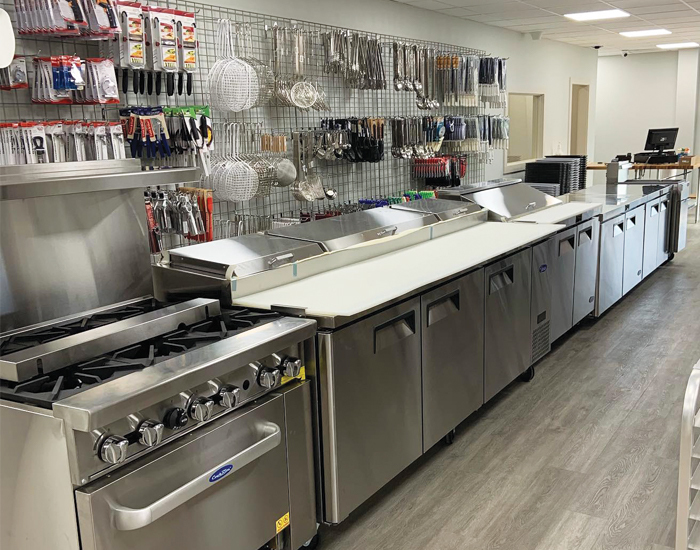 Thank you for visiting our website and we hope we can help with your current interests or needs.
Call 985.447.2086 for more information today!